About
a month ago
I found a pair of gold birds at an estate sale...
After standing in front of the spray paint case at Lowe's for 20 minutes last weekend, I finally decided to paint them green!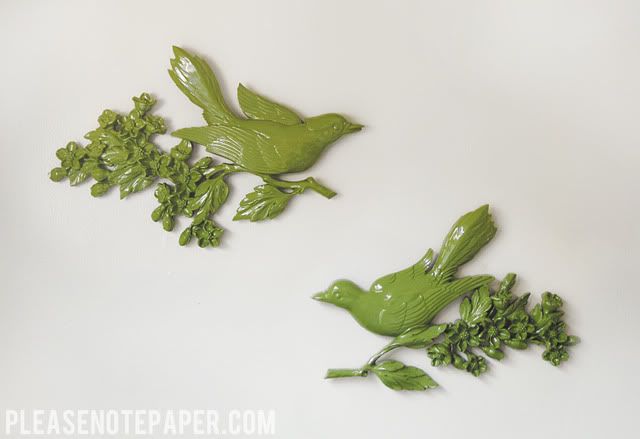 I just wanted to share the finished product with you guys. I love how they turned out!